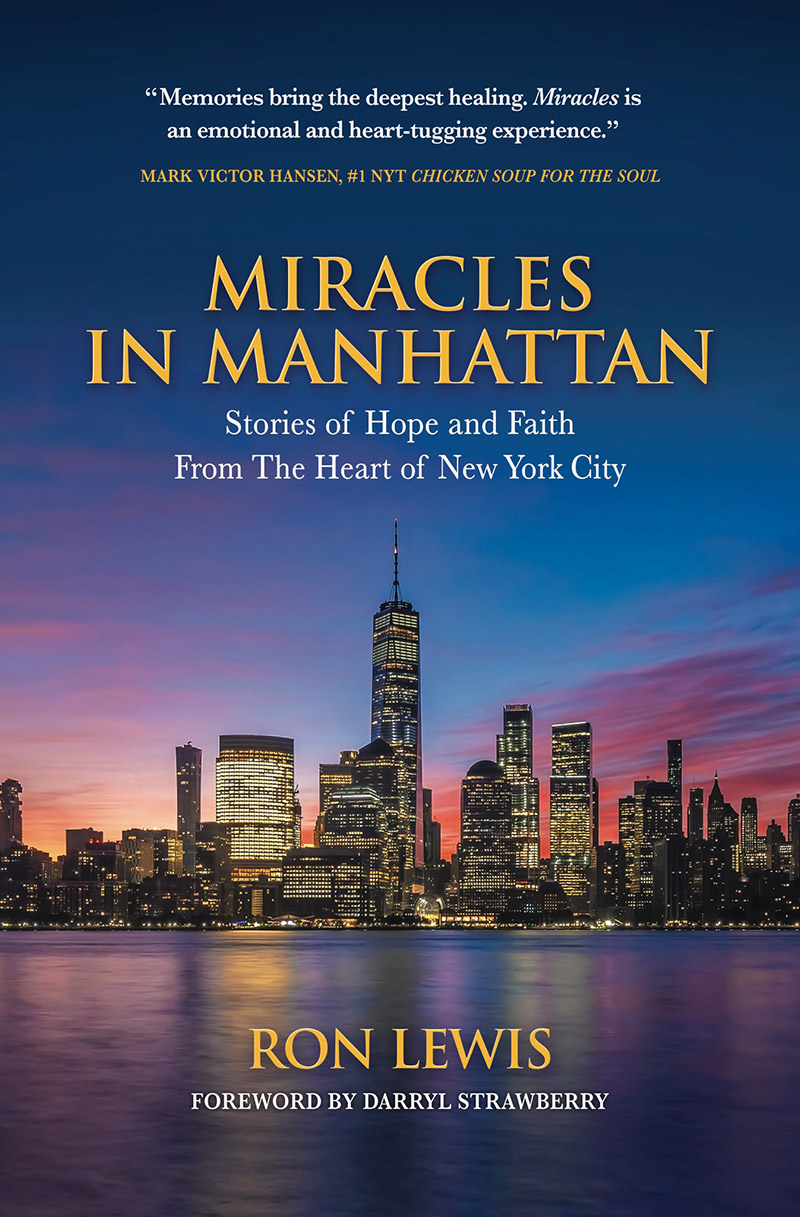 Out of the ashes of September 11, 2001, unique miracles in the lives of New Yorkers began to unfold….
Miracles in Manhattan shares these stories of many who came through desperation, despair, and hopelessness, to find transformed lives of meaning and purpose, with impact felt around the world. 
Miracles in Manhattan is for anyone in need of hope, inspiration, and the courage to believe for the impossible.
"I am blown away by these stories and the light they shine on Jesus. I could not put it down!!! I suspect many, many others, from all over, will feel the same way.
I think it will knit the community closer together as people read the miracles that have happened to others and what Jesus has done in the city." – Chris Potter, CEO, … 
– Chris Potter, CEO
"I helped lead the 1986 Mets to a World Series victory, including a game-securing home run in the eighth inning of Game Seven; that was my first of four World Series titles with New York teams. I was an eight time All Star, appeared on the cover of Sports Illustrated seven times, and received a then-astronomical $20 million contract in 1990. I had everything—but I had nothing."
– Darryl Strawberry
"These stories must be told… I couldn't put it down!"
– Sue Kroll, Emmy-Award Winning TV News Producer
"If you have ever been to New York City, you will deeply appreciate these 50 stories of hope and faith. Each story shares a unique miracle in the context of Manhattan. I was deeply moved by this book."
– Mike Matthews, Vice President for Technology and Innovation, ORU
help us share the miracle
Write a review
A five-star review on Amazon or Google would help spread the word.
You could also send us your testimonial which we can use in Miracles in Manhattan marketing.
share with others
Share on your own social media and tag #miraclesinmanhattan
A Night to Honor New York City Official Live Stream
(book launch on 20th anniversary of 9/11/01 and
Every Nation Church, New York)
All proceeds from this book will be dedicated to the New York Initiative, which connects people who desire to serve New York City with exciting opportunities for work and involvement. If you have been touched by this book, you can help keep the miracles going through a tax-deductible donation.